Having recorded 19 cases of Covid-19 in just 4 days, Hanoi is currently experiencing congestion of tests and is about to run out of concentrated isolation for F1.
On the afternoon of February 1, at the meeting with the Minister of Health Nguyen Thanh Long, Mr. Hoang Duc Hanh, Deputy Director of the Hanoi Department of Health informed, so far Hanoi has recorded 19 cases of Covid-19 in 5 districts. District: Nam Tu Liem with 9 cases, Dong Anh 4, Me Linh 4, Cau Giay 2 and Hai Ba Trung 1.
In which, 18 cases related to the outbreak in Hai Duong, 1 case related to the outbreak in Quang Ninh.
Notably, these cases appeared quickly, from exposure to onset very quickly, from F1, F2 quickly became F0.
Over the past days, Hanoi has reviewed more than 15,400 cases related to outbreaks, more than 14,000 people have been sampled. To this afternoon, 10,500 samples have had results, the rest are waiting for testing.
The city has traced 412 cases of F1 and more than 2,000 F2 for testing samples. All F1 were concentrated in military units, F2 was isolated at home.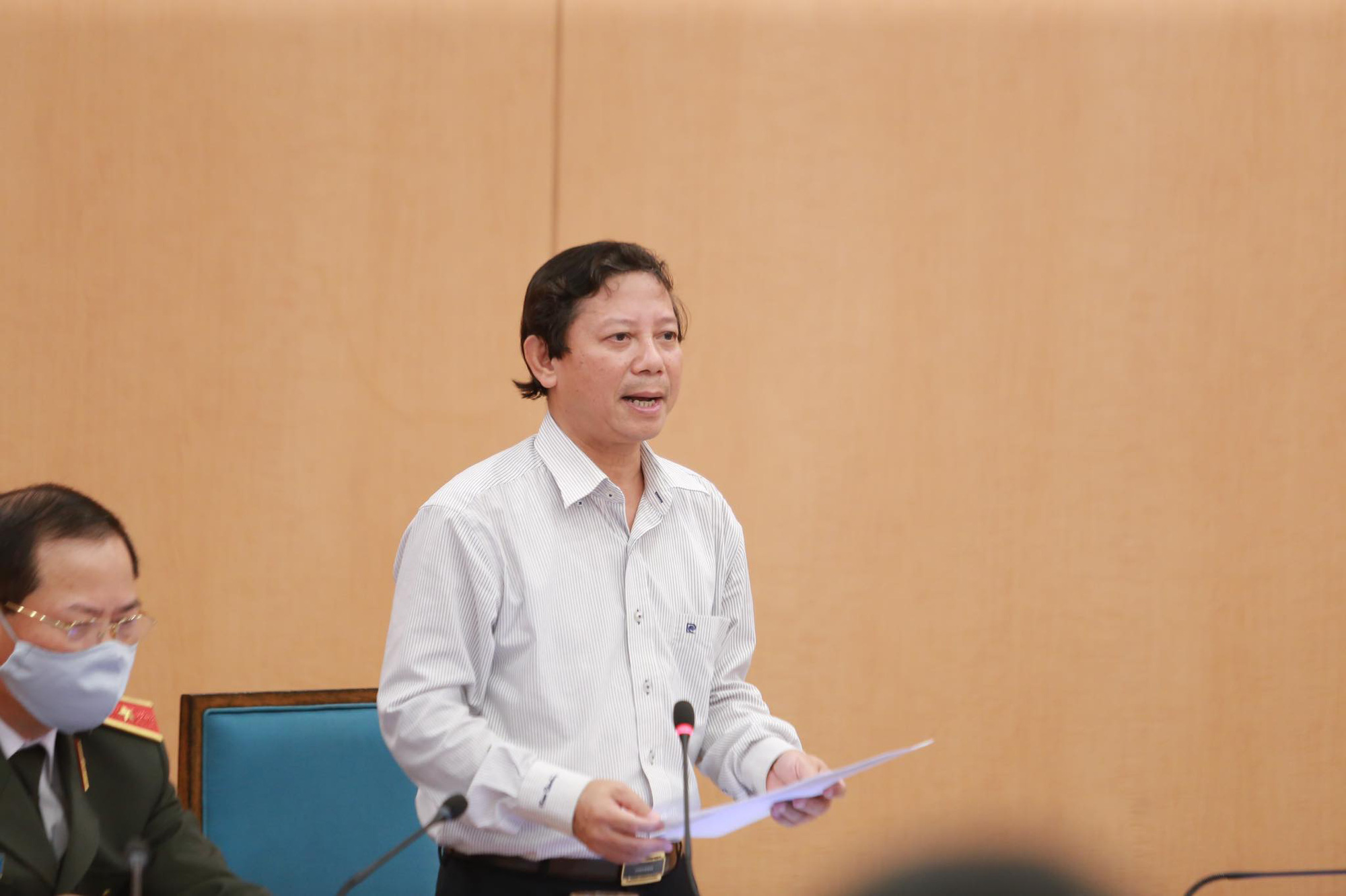 Mr. Hanh said that it is necessary to tighten the isolation work, otherwise it will be very dangerous. However, Hanoi is having difficulty in quarantine because the capacity of the military isolators is only about 500 people, while the F1 number is approximately out of place.
Hanoi's economic sector will review more Tu Hiep area, Thanh Tri district to have 3,000 more concentrated isolation seats. Me Linh district also considered opening the F1 isolator at the district hospital.
"We put F1 tracing first, but tracking this time is difficult because of the complicated road development. Particularly, F1 must trace a few days to finish ", said Mr. Hanh.
Regarding testing capacity, the city has mobilized 10 more hospitals in the area together with CDC Hanoi to test, but the capacity is only about 5,000 samples / day.
"This translation is happening fast, the number of samples sent is very large at the same time, so there is a congestion of testing", Mr. Hanh informed.
Before the above reality, the Ministry of Health said that it will support Hanoi with 50,000 tests with 12 support units, in the next 1-2 days it is possible to test all cases coming from the epidemic area.
Cre: vietnamnet